HVAC Quality Assurance - Heating Quality & Air Conditioning Quality through Unsurpassed Workmanship
Our highly qualified technicians represent the best in HVAC service for residential, institutional and commercial customers. They form an elite group of highly trained heating specialists and air conditioning specialists who demonstrate every day they offer our customers unsurpassed support, quality workmanship and safe and reliable service. This includes HVAC installations, HVAC repairs, troubleshooting and HVAC emergency service that guarantees not only high-efficiency heating and air conditioning equipment but also indoor air quality / HVAC air quality through well designed HVAC air flow and HVAC ventilation.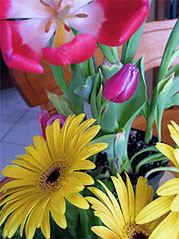 Over the years, we have been continuously recognized for our unwavering commitment to quality by vendors, industry organizations and most importantly our loyal family of customers. Our people are our greatest resource. Highly trained and with extensive field experience, our employees will do the job quickly and completely every time. Their combination of experience and training will assure you that you're getting the best service and the best value for your investment. We spend a great deal of time determining the needs of our clients, and then we develop a plan and procedures to support those needs. To assure that our plan is on track we systematically communicate with our clients.
We are a company founded on the principal of hard work, honesty, integrity, dedication and strong relationships. Our spirit is The Spirit of Service. Our goal is to earn our customers trust and keep it for years to come. Once you start doing business with us, we are certain you will discover that we do much more than sell and install products. We provide solutions. We stand by our products, and we stand by our customers to assure them the heating and cooling comfort they deserve.