Gas Furnace Installation, Maintenance and 24/7 Emergency Service
Furnace Installer for NJ Homes and Businesses

Three Stage Furnaces, Two Stage Furnaces, Single Stage Furnaces
Our company is a residential and commercial HVAC contractor, offering full gas furnace services, from heating furnaces and duct installations, to repair, service and maintenance. We serve New Jersey communities with fast and reliable heat equipment installations to meet the winter needs of your family, home and business. As a well established heating contractor, we install, upgrade, repair and maintain a large diversity of heating units from leading manufacturers such as Trane, York, Rheem and Luxaire. Our gas and oil furnaces perform at high-efficiency levels, year after year and deliver superior comfort.
Trane Gas Boiler
Our HVAC services:
Residential & Commercial Gas Furnaces

Gas Furnace Installations

Gas Furnace Replacements, including Oil to Gas Conversions

Gas Furnace Repairs

Gas Furnace Service & Maintenance Agreements

Ductwork Fabrication & Installation

Duct Cleaning & Repair

Upgrades, Installation of Humidifiers, Dehumidifiers, Air Handlers, etc.
Many gas furnaces we install today operate at over 95% efficiency, which means that 95% of the fuel you pay for is actually converted into heat for your home. We recommend to our customers to consider replacing older heating units with new energy efficient equipment. Work with an experienced Heating Contractor you can Trust. Contact us today to discuss your needs, and to receive a Quick, Estimate.
Advanced, High-Efficiency Furnaces
Super High 95% Efficiency
More and more furnace equipment manufacturers bring to market "smart" furnace equipment, capable of self adjusting itself to achieve super high energy efficiency, inconceivable even ten years ago. A good example is the Trane XC95 Three Stage Furnaces. Advanced ComfortLink II communications technology allows the XC95 to configure itself for optimal performance year after year. Add the Telephone Access Module (TAM) to get alerts sent to your phone, and even adjust your settings remotely, whenever you like. With its three stages of heat, an industry first, you can achieve up to a 95% AFUE (annual fuel utilization efficiency). The Trane XC95 Three Stage Furnaces meets ENERGY STAR requirements when appropriate outdoor unit and coils are used.

ComfortLink II Communicating Capability
ComfortLink II communicating technology connects all key HVAC components together, so your system automatically charges, configures and calibrates for optimal performance through its lifetime of operation. When the optional Telephone Access Module (TAM) is added, you can receive system updates remotely and conveniently adjust settings by phone wherever you are.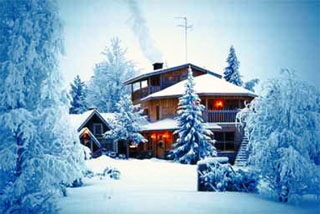 Comfortable and even heating
Variable-speed fan motor adjusts speed to provide a consistent flow of warm, comfortable air with quiet operation.
Cleaner, healthier indoor air
Add Trane CleanEffects to your system for advanced air filtration that removes more dust, pollen and other irritants from conditioned air for a cleaner, healthier, more comfortable home. And Trane CleanEffects™ is now proven to remove more than 99% of the common flu virus from your home's filtered air.
At Residential Air Systems / RAS, we have the training and expertise to install, service and emergency repair such advanced two stage furnaces, single stage furnaces, direct vent furnaces and oil furnaces from all leading manufacturers.
The followings are related: direct vent furnace, energy saving furnaces, two stage gas furnace gas furnace repair service, installation, high velocity heating, installation service, repair, replacement, hot air heating install, repair, service, forced hot air installation, repair, service, three stage gas furnace, emergency heating replacement, repair, service, nj heating contractor, nj hvac contractor, nj heating installer, nj hvac installer, energy efficient furnace
Heating and Air Conditioning Service Map: NJ Special Focus On Sandy Emergency Repairs and Help: Heating, HVAC Systems, Air Conditioning Units, Licensed Emergency Repair Work - Hoboken 07030, Little Ferry 07643, Moonachie 07074, Passaic County, Morris County, Essex County, Hudson, Union, Middlesex, Mercer, Somerset, Hunterdon, Warren, Sussex, Bergen County, New Jersey. Lake Hiawatha 07034, Lincoln Park 07035, Little Falls 07424, Livingston 07039, Madison 07940, Mahwah 07430 , 07495, Mendham 07945, Millburn 07041, Montclair 07042, Montville 07945, Morris Plains 07950, Morristown 07960 , 07961, Mountain Lakes 07046, North Caldwell 07006, North Haledon 07508, Nutley 07110, Oak Ridge 07438, Oradell 07649, Paramus 07652, Pequannock 07440, Pompton Lakes 07442, Pompton Plains 07444, Prospect Park 07508, Ramsey 07446, Randolph 07869, Ringwood 07456, River Edge 07661, Roseland 07068, Rutherford 07070, Saddle Brook 07663, Upper Saddle River 07458