Water Heater Installation: Essex, Passaic, Morris, Hudson, Union, Bergen, NJ.
Water Heater Efficiency Rebates: Install Water Heater or Replace Water Heater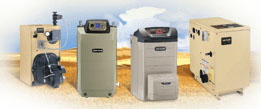 The hot water heater can account for 14%–25% of the energy consumed in your home. You can reduce your monthly water heating bills by simply selecting an efficient water heater and having Residential Air Systems help you not only with the selection, but also with a water heater installation that will save you money in the future, while receiving all government discounts and rebates. These water heater efficiency rebates are available from New Jersey's Clean Energy Program, and we will guide you through the entire process.
Selecting a New Water Heater
If you are considering a water heater installation or a water heater replacement, there are three main factors to focus on. First, your new water heater installation should provide enough hot water for you residential or commercial property. Second, the water heater efficiency, should be the highest possible, so it will save you money, particularly in a cold climate like North New Jersey. Thirdly, the water heater replacement should fall in the water heater efficiency category that will allow you to get 50% of you cost paid by the government. This once-in-a-life-time opportunity is unprecedented and unique and we can help make it a reality for you. To save money this winter, CONTACT US NOW.
Types of Water Heaters
It's a good idea to know the different types of water heaters available before you purchase one:
Conventional water heaters

-Offer a ready storage tank of hot water

Tankless or instantaneous water heaters

-Do not use of a storage tank and save energy.

Heat pump water heaters

-Move heat from one place to another.

Solar water heaters

- Use the sun's renewable energy.

Tankless coil water heaters

- Use a home's space heating system to heat water
Water Heater Efficiency Guide
To lower your water heating bills, try one or more of these energy-saving strategies:
Improve water heater efficiency: replace water heater with a new one
For new construction: install water heater with high efficiency rating
Reduce your hot water use
Lower your water heating temperature
Insulate your water heater tank
Insulate hot water pipes
Install heat traps on a water heater tank
Install a timer and use off-peak power for an electric water heater
Install a drain-water heat recovery system.
Heating and Air Conditioning Service Map: NJ Special Focus On Emergency Repairs and Help: Heating, HVAC Systems, Air Conditioning Units, Licensed Emergency Repair Work - Hoboken 07030, Little Ferry 07643, Moonachie 07074, Passaic County, Morris County, Essex County, Hudson, Union, Middlesex, Mercer, Somerset, Hunterdon, Warren, Sussex, Bergen County, New Jersey. Lake Hiawatha 07034, Lincoln Park 07035, Little Falls 07424, Livingston 07039, Madison 07940, Mahwah 07430 , 07495, Mendham 07945, Millburn 07041, Montclair 07042, Montville 07945, Morris Plains 07950, Morristown 07960 , 07961, Mountain Lakes 07046, North Caldwell 07006, North Haledon 07508, Nutley 07110, Oak Ridge 07438, Oradell 07649, Paramus 07652, Pequannock 07440, Pompton Lakes 07442, Pompton Plains 07444, Prospect Park 07508, Ramsey 07446, Randolph 07869, Ringwood 07456, River Edge 07661, Roseland 07068, Rutherford 07070, Saddle Brook 07663, Upper Saddle River 07458