Boiler Installations, Repair and Replacement by Residential Air Systems - North Jersey
Expert Boiler Installer and, Emergency Service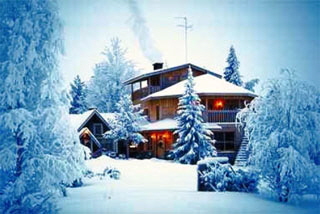 Your investment in an efficient heating system has to keep your family comfortable even during the coldest of days. We are here to guarantee you will get not only comfort but comfort at the best service price possible and with the lowest utility bills. A good heating system isn't just about comfort and price. It is also about your family's safety. Imagine being without heat on those below-freezing days of winter or living with an unsafe, improperly installed boiler. These are some of the reasons why, if you need a boiler replacement, or a new boiler installation, you should turn to us. Customers know and trust us for decades with their residential and commercial boiler installations, as well as 24/7 repairs and replacements.
30 Anniversary Specials

CONTACT US TODAY

Heating Service Weekly Special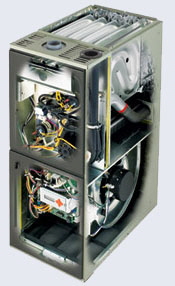 Trane Furnace

Please review some of our most frequent boiler related projects and contact us for a FREE, no obligation estimate. Our prime service area is Northern New Jersey and more specifically Essex county, Passaic, Morris, Hudson, Union, Bergen, Sussex, Warren, Hunterdon, Somerset, and Middlesex counties.
Boiler replacements & Central heating maintenance
Water Heater install or replace
Modern boiler Installations and existing boiler repairs throughout Northern NJ
Radiator install and repair
All boiler replacement related plumbing and heating projects - Essex, Passaic, Morris, Hudson, Union, Bergen, Sussex, Warren, Hunterdon, Somerset, Middlesex NJ counties
Radiant Floor Heat
Thermostat Installs and repairs – throughout North NJ
With decades of experience and a team of certified, courteous technicians we can be your one source for all of your boiler repair / service needs. After decades of faithfully serving our North Jersey communities, Residential Air Systems has proven to be a company you know you can trust.
$$$ SAVINGS from High-Efficiency Boiler Installation or Replacement
How a boiler replacement can lead to big savings
The replacement of an old inefficient boiler can pay for itself over the years through reduced heating bills. The older boiler systems have a fuel efficiency (AFUE) in the range of 56% to 70%. This means that 30% to 44% of the heat they generate is wasted, escaping up the chimney. In other words, one third to almost one half of all the money spent on operating your old boiler is wasted, and in a few short years the loss can amount to many thousands of dollars. By comparison, a new high-efficiency boiler can achieve efficiencies as high as 98.5%, wasting almost no fuel and drastically reducing your utility bills. This is why a boiler replacement with a high-efficiency modern boiler can make perfect financial sense.
CONTACT US TODAY WITH ANY QUESTIONS
As an environmental bonus, a new boiler installation as a replacement for an older inefficient boiler can eliminate between 1.5 to 2.5 tons of carbon dioxide emissions each year.